Brushes
REMOVING, CLEANING OR REPLACING THE BRUSHES
Grillbot brushes are easy to remove!
The replaceable brushes pop right off for easy cleaning and are dishwasher safe.
This tutorial will explain how to remove the brushes.
Brushes for the Grillbot
All Grillbot's come with 3 Nylon brushes installed. Below are additional options.
What's The Difference Between TheBrass, Stainless Steel, & Nylon Brushes?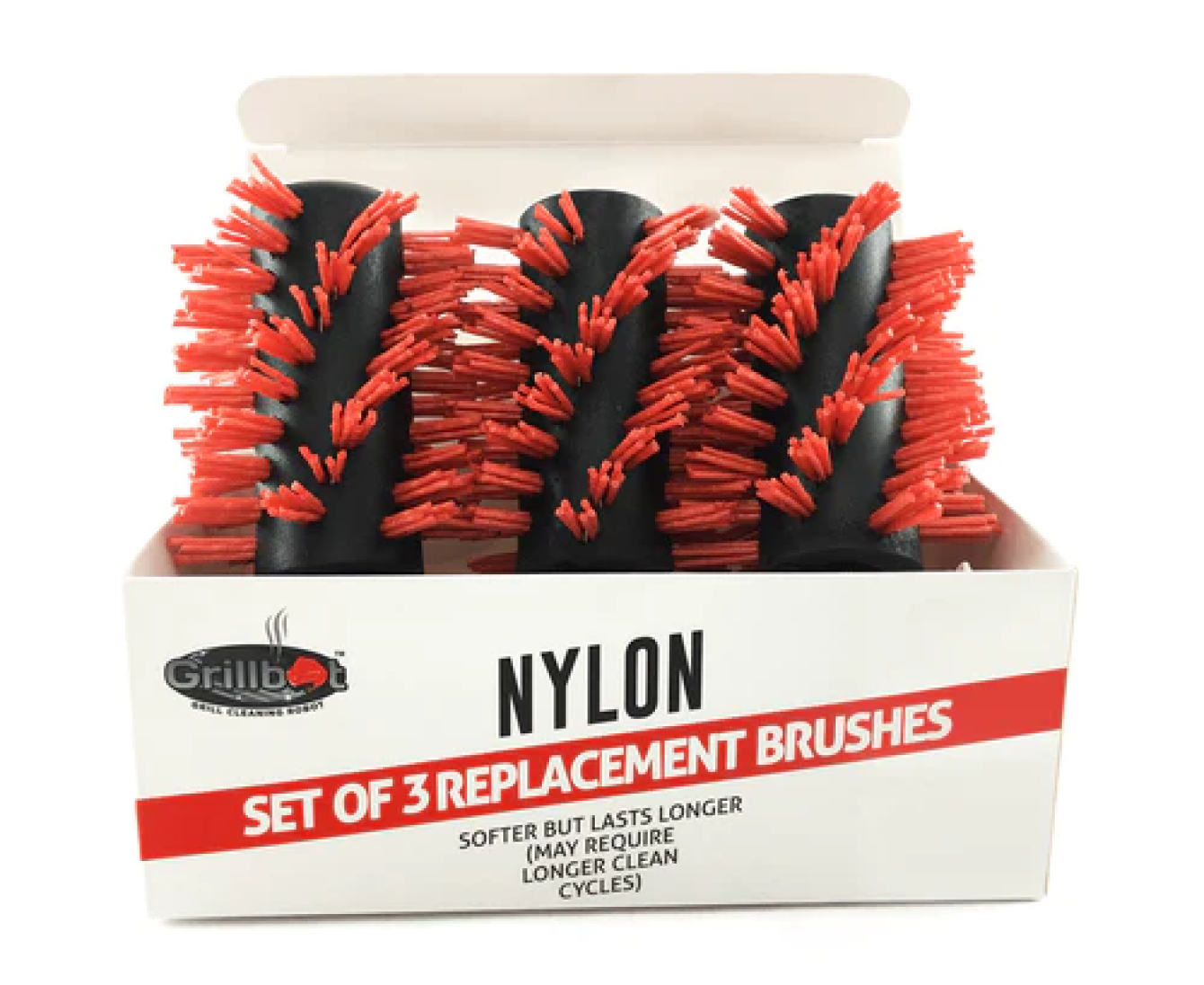 Introducing the new Nylon brushes. The Nylon brush is softer than the Brass and Stainless Steel brushes, but last longer (may require longer clean cycles). The Nylon brushes won't scratch the surface, helping keep your grill looking great and works on all types of grill grates.
Brass brushes are important if you have a stainless steel or porcelain grill. Brass is a softer metal and won't scratch the surface, helping keep your grill looking great.
Stainless steel brushes are great for cast iron or expanded steel grills. Cast iron is by far the best outdoor cooking surface because it holds heat better than other kinds of grills. However, these kinds of grills are higher maintenance. The bristles of steel brushes are able to better penetrate the tiny pores in the cast iron. This allows for a much better cleaning experience.
Everyone has a different style of grilling, so why should cleaning be any different? Get all three and SAVE!
BROKEN SHAFT REPLACEMENT WITH NEW QUICK RELEASE ADAPTOR
How to replace a broken shaft with new quick release adaptor and c clip!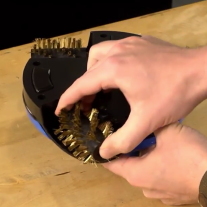 Step 1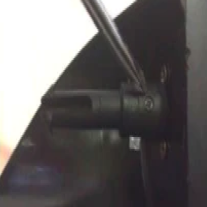 Step 2
Remove the "c-clip" from the brush shaft, then pull off the broken shaft.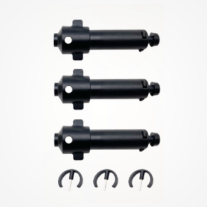 Step 3
Insert new shaft and secure withc-clip.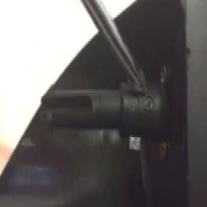 Step 4
Confirm that the new c-clip is inserted all the way through the pinhole.
New Quick Release Brush Adapter
New & improved spring action for easy removal of brushes
Includes 3 Grillbot shaft pieces and 3 claw pins
No tools required, brushes can be changed in seconds
Fits all Grillbot models
The brushes are built for durability and that sometimes can cause them to be very difficult to remove the first few times.
Try this:
Use a flathead screwdriver or standard pair of pliers. Place the screwdriver between the base of the brush and the base of the Grillbot. Then use force pushing against the base of the Grillbot and the brushes will pop off. You may have to do this 2-3 times before the button will work.  (See image below)!
Buy New Quick Release Brush Adapter