SPRING OUTDOOR GEAR REVIEWS: 2017 GUIDE from Green Global Travel
Spring for me has always been associated with exploring the great outdoors. My parents led a church youth group, then a Girl Scout Troop, for a good portion of my childhood.
So I can recall many weekends spent hiking and camping in the Chattahoochee-Oconee National Forests, Georgia's Blood Mountain, and even the 32-acre property we moved to when I was a teen.
These days I don't get a chance to camp nearly as much as I used to. But we still love exploring, both at home (see: Amicalola Falls, Brasstown Bald, Red Top Mountain) and abroad (Costa Rica, Patagonia, Rwanda).
Check out our outdoor gear reviews for our thoughts on some of the best Tents, Backpacks, Sleeping Bags, Camp Cooking, Tech, Boots/Shoes, and more available for Spring 2017…
Disclaimer: We receive no compensation for our product reviews.
TENTS

At 6'2" tall and around 250 pounds, I'm a big dude. So 2-person tents often feel uncomfortably cramped for me. The first thing that stands out about the Tufly SL 2+ is its spaciousness: At 88 inches wide and 105 inches long, it's got ample room for two people in the center and gear (or dog) in the vestibules. It offers tons of interior storage, including 6 mesh pockets, 2 media pockets, and gear loft loops. With a trail weight of just 4 lbs 3oz., the super-light 3-season tent uses DAC tent poles, whose Green Anodizing process is safer for the environment and reduces waste water considerably. But the tent's coolest feature is that it was designed by the women of Big Agnes, and a portion of every sale is donated to SheJumps, a non-profit working to encourage more ladies of all ages to participate in outdoor activities!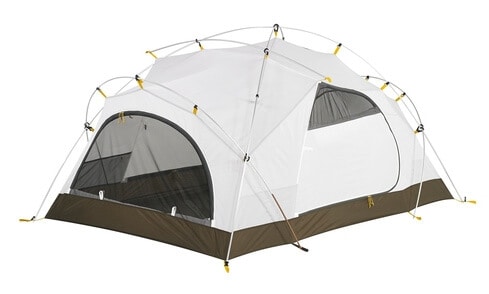 TECH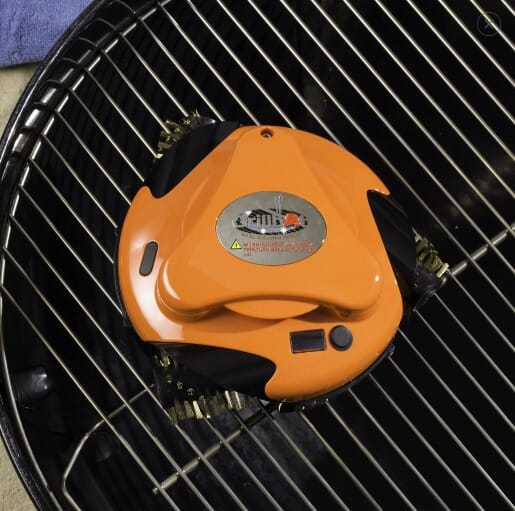 A few months after Mary and I started dating, when I began taking my dog to her house, I bought her a Roomba to help keep her floors hair-free. The Grillbot works in a similar fashion for cleaning grills, keeping them squeaky clean without all the elbow grease. It's super simple to use: Push the button 3 times for 30 minutes of cleaning, and the built-in timer does the rest. A smart computer brain regulates speed and direction, while three electric motors and replaceable wire brushes do the dirty work. The only thing you have to do is remember to recharge it while you're grilling!
Motorola's Talkabout T260 radios are handy for communicating when you're exploring the wilderness and out of cell phone range. They offer 2-way communications up to a 25-mile range, NOAA weather channels and alerts, and a hands-free iVOX feature. Midland's ER310 is a must-have for emergencies, keeping you informed in case of severe weather (or worse). It's sustainably powered, using solar energy, hand crank, or rechargeable battery. Its features include an incredibly bright LED flashlight, an SOS morse code flashlight beacon, and ultrasonic dog whistle for alerting search and rescue teams in emergency situations.
Read the FULL OUTDOOR GEAR REVIEW ARTICLE FROM GREEN GLOBAL TRAVEL